It was never going to be an ordinary day. It was her birthday. I had planned everything well in advance. She did not know anything about my plans. Our relationship was a long distance one where we got to meet only once or twice a month since I worked in Bangalore and she worked in Mumbai. We met through common friends around 2 years ago and hit off instantly. Couple of casual meetings, a proposal from me and we started dating. After around 6 months of our courtship, I got a job in Bangalore and I had to relocate.
I wanted to surprise her on her birthday and make it the best birthday of her life. I did not wanted her to know that I would be flying to meet her on her birthday. So, when she called me to confirm if I am coming to meet her, I told her that I am tied up with hell lot of meetings and I can't come to see her. She was obviously pissed with me and hung up the phone on my face. She later called up to let me know she understands that work is important too and said we will celebrate her birthday some other day together.
She lived alone in a decent apartment in Mumbai. Whenever I went to see her, we would spend almost the entire time in her apartment. I loved cooking for her and she loved eating. We were just perfect together. I never knew how time flew when I was with her. She had a face as beautiful as that of an angel. She had a great body as she liked working out. She never had to try hard to turn me on as the very sight of her did the magic.
Her birthday was on Wednesday. I boarded the flight to Mumbai late Tuesday night. I reached Mumbai at around 12:30 AM and took a cab to her apartment. I knew she must have been expecting my call at sharp 12 but I was in flight then. She must have tried my number too but it must given her a message that the number is switched off. She must be even more angry now but I knew it will all be fine when she would see me.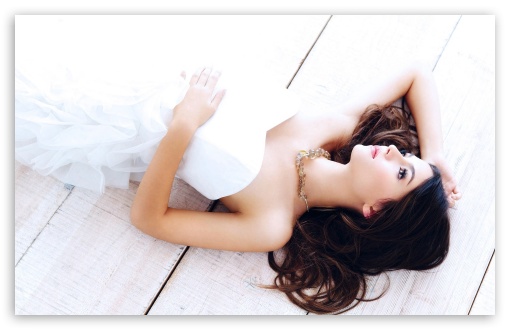 All the moments spent with her were still clear in my memory. I had picked a beautiful white knee length dress for her. 'How angelic she would look in this dress!' I said to myself. Of course there were flowers and chocolates too and a champagne bottle.
I got down from the cab, paid the driver and rushed to her apartment. She lived in the 3rd floor. I had no patience to wait for the lift to come so I took the stairs. I did not wanted to ring the doorbell so I instead took out the spare key of her apartment from my wallet. I unlocked the door and entered her house. I opened the door of her bedroom slowly and stood frozen right where I was! I could not believe what I saw!
There lay my angelic beauty soaked in her own blood...
At that instance, I felt my whole world crashing. I felt numb. I stood right in my place for God knows how much time dumb-struck. My heart thumped so hard that I felt it might just fall out. Tears rolled down my face as I saw her lying motionless on her bed. It took me a while to call out her name.
'Payal!' I screamed!
I rushed to her and took her in my arms. Her eyes were closed. My senses stopped working. I closed my eyes and cried out loud. I felt someone wiping my tears. My heart skipped a beat.
I opened my eyes and saw her smiling at me. I thought I was dreaming. She reached for my lips, kissed me and whispered, I Love You baby...
It was a prank. She played a prank on me. She was very much alive and fine too. It took me a while to regain my senses. She laughed but I did not even smile. I was still in shock.
She tried reaching my phone but it was switched off. She was quite angry that I did not even bother to wish her at 12. She came near the window to close it when she saw me getting down from the cab. She was so happy that I came all the way from Bangalore to be with her. She wanted to surprise me instead and thought about this prank. She had some red dye with her which she immediately sprinkled on the bed and on her and lay pretending to be dead.
I slapped her hard and then hugged her tight. It was never really going to be an ordinary day. The rest of the day was as beautiful and extra-ordinary as it can be.